Here's a one-off SUMMER SPECIAL, with TWO events in one. You can come to either or both. No fee, though contributions to overall costs appreciated (around £90 in all)
JEWISH LONDON WALKING TOUR
We will meet outside Tower Hill tube station at 2pm (By entrance of Trinity Square Gardens). We will walk through Spitalfields and learn about history of the Jews in the area, with many insights and surprises. Led by Steve Maltz, who has been doing these walks on and off for 20 years!
If this interests you please email Steve first and include your mobile number. Ours are 07885 941848 and 07881 664160
We will finish at around 5pm at Aldgate plaza (outside St Botulphs), where you can either leave or enjoy a light supper with us (many food outlets nearby)
THEN
MOEDIM HEBRAIC EVENING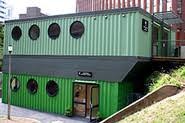 This will take place between 6:30pm and 9:30pm at PORTSOKEN COMMUNITY CENTRE, E1 8AH. These are exciting times of teaching, prayer, worship, testimony etc, where we together explore the Hebraic mindset together. This is a new location for us and an exciting one, sited just 100 yards from a significant location from Jewish history. You need to walk down Mansell street (From Aldgate high street) and enter the housing state where the Community centre (The Green box) is located. You will see the letter "E" on the wall and you need to enter C1980 into the security system on the gate. Then follow the steps down to the Community centre..
MORE ABOUT MOEDIM ... (in our previous location)
Feeding from the ancient roots of the faith, without being strangled by them
Something interesting has been happening in an 'upper room' in a church clubhouse opposite the Post Office tower in Central London since early this year. A diverse group of people have decided that there's something special about the Biblical calendar, so why not celebrate it?
Richard Teideman, a man switched into the Hebraic mindset for many years now, found himself recently challenged. The Lord asked him to convene a monthly meeting, synchronised with the beginning of each Biblical (Hebrew) month, as an act of devotion. So this is what he did and so was born the Moedim ('Appointed times') meetings, co-ordinated by the Saltshakers Web community, in the 'upper room' of All Souls Clubhouse, on Cleveland Street. The rest is – as they say – history, though the future is full of promise and expectation. Here is a short report, by Paul Luckraft, on what has happened so far:
"Something new has emerged recently in central London. On Friday evenings, once a month, people are gathering to meet with God in a special way. Known as Moedim (Hebrew for 'appointed times') these are occasions when those who know and love the Lord can seek a deeper expression of their relationship with him." "The vision for Moedim initially came to Richard Teideman and in conjunction with Steve Maltz is an initiative of the Saltshakers Web Community. The format for the evening is based on the highly successful Foundations model. What has worked over a five day conference or a weekend or even a single day is now compressed into three hours! Here is Foundations on a micro level, but the number of hours is not the main factor. What counts is the quality of the time spent with God. These are his appointed times." "The venue is All Souls Clubhouse in Cleveland Street, and the 'opening hours' are 6.30 to 9.30pm. But these are flexible. Come and go as you please. Latecomers are just as welcome. The date is scheduled to be the nearest Friday to the start of each month on the Hebrew calendar which is part of what makes it special in God's eyes. He gathers us according to his time and purpose. So if you come along what can you expect? There is no pre-set agenda – God sets this once we are gathered. Freedom is the key. Each evening includes praise, prayer, testimony and sharing. The aim is to offer a relaxed environment that enables each individual to think about what God is saying to them and what it might mean for their role and function in the Body of Christ."
Location:
Portsoken Community Centre
London
,
London
United Kingdom